my top 10 heartbroken songs!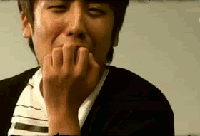 10. We Were in Love by T-ara ft Davichi

9. The Story Only I Didn't Know by IU

8. The One That Got Away by Katy Perry

7. Cinta Tiga Segi by Hazwan

6. Bukan Ku tak Cinta by Saleem

5. Someone Like You by Adele

4. Mengharap Bintang by Ezad Lazim

3. Salju di Danau Rindu by EXIST

2. Kisah hati by Aliyah

1. Renungan Terakhir by Nora



CAUTION: you need to prepare the tissues before playing all the songs in this playlist!
and
gif is credited by photobucket.com.
xoxo