huuuuuuuuuuuu...sorry about this K-POP updates, hehe..i just can't resist myself from promoting this super-duper HOT not-so-new song by this korean idol group called as MBLAQ. this totally good looking guys came with full packages of great dancer and good singer! hemmm....ok Wanie-chan especially a guy named as GO a.k.a
abe misai
~ HAHHAHA =D
to be honest, i don't give a damn about them during the debut since i'm focusing my FULL interest on only BEAST! hehe...but since i heard their single 'CRY' and 'Y', they were slowly stolen my heart with the GREAT SONGS and the skillful dance steps. ("^_____^)
Oh, plus they always came out with a great great MV, don't believe me? now, WATCH this official MV of the song that being repeated in my playlist over and over again! trust me, ITS WORTHY lor~
hehehe..as usual this is the LIVE performance of the same song that melts my heart till nothing left in here. HAHAHA...over! gurls, i'm talking about the 1st guys who start singing in this clips who is name as CHOENDUNG of MBLAQ.
haiiyoooooooooooooooooooo
......Choendung harrr,
AArghhhhhhhhhhhhhhhhh
....you are so so so so so DAMN HOT with that shirts and the dance, omo my nose is bleeding everytime i watch this perf! seriously, i'm falling for you...huhu...
Choendung is all mine!
("~,~)
see see see..he is totally CUTE but also HOT! haiyoooo...i know i'm late here but still wanna say that he got the height, the perfect figure and the look, CHOENDUNG is just so-perfect for my new crush! (>.<)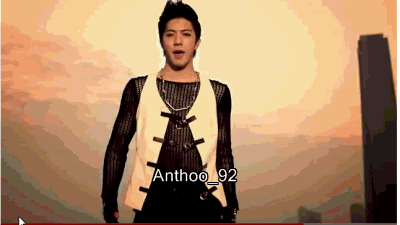 see see see....he is the one that i'm talking about, i'm giving you more heat to feel what i feel here!
END with replaying the same song till i bored~