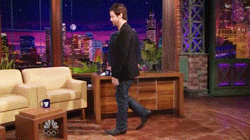 yup i JUST WANNA LAY DOWN and shut my freaking eyes and ZZZzzzzzz....HAHAHA...thus, high credit to the gif up there to photobucket.com as its clearly showed my dehydrated condition in here. X}
honestly, i'm sooooo excited wanna update my latest stories in here. continuing the Genting Highlands post, my previous outing with my babes, sharing my geeky nerdy photoshoot, commenting on my FINAL YEAR PROJECT PRESENTATION which had just settled this morning! and the most is clearly shout out that I'M UNOFFICIALLY GRADUATED sharp on 12.00 a.m ago. yeeahhooooooo...the looong 5 and 1/2 years had come to the end. Alhamdulillah...its all based on the early planning, no delaying! Alhamdulillah..thanks God.
hence, please wait until i've satisfy redeeming my sleep and waking up freshly since i need to edit bunch of photo in my folders before posting in here. remember, i just can't help from editing them. haha..ppl, don't ever learn how to use the Photoshop as you will be like me!
Ohh..besides, i have an exam on this coming Friday, 3rd Feb 2012. the 3p software examination. its a special industry-based certification program that i took in preparing myself for the job hunting. huh, sounds scary huh?! wish me luck as i'm bit scared that the instructor claimed that we can ONLY answer 7/30 questions wrong in order to PASS! woooooohhhhhhhh...i'm scared ppl~
anyhow, i just woke up from my dreamland as right now the clock is ticking at 2a.m. i need to get up and perform the isya' prayer before continuing my dream. so, my eyes can't barely open right now. yup, i have a class tomorrow sharp at 9a.m. huhu...
TQ guys for reading this and please know that i LOVE my readers soooo much. muahhh! muahh! muahhh!
Suzai who is soooooo damn sleepy and tired. nite!
xoxo