image is highly credited to photobucket.com
thus, this is really FRESH from the oven and i think lots of K-pop lovers are still don't have any idea that (
also one of my fav female korean idol group
) T-ARA is comeback with a ballad song after the successful Roly-Poly. the title is "CRY CRY" and obviously, you will cry watching this sad MV eventhough the storyline is typical but still the acting of both talented actors are amazing!
now, why i'm soooooooooooooooooo excited about the MV?! its not just the fact that it is T-ARA's new song and Ji Yeon who is actually the member is also the main actress in this MV, it is because the Korean actor, Cha Seungwon is playing the lead character here!OMO..this guy is soooooooooooooooo suitable to play a bad guy @
napun namja
character hahaha..as
now, eventhough you are not a K-POP fan but you just a normal series lover, WATCH THIS MV which having a great story line plus incredible acting. you will feel like watching a KBS drama series ma..
Oh..the ending is very sad huh?! although you can easily expect it but still Ji Yeon done a great job. Ohhh..omo...Seungwon is sooooooooooooooooooooooooooooooo extremely macho!! haha..he is HOT! HOT! HOT! ok..
mijeosso
~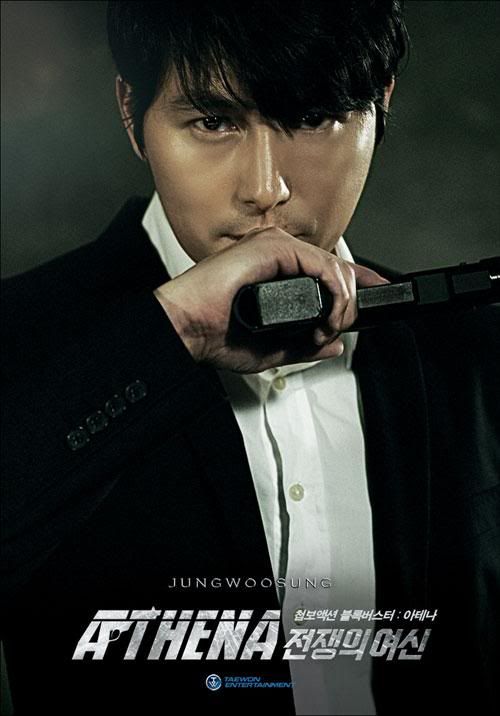 hahaha...sorry guys, i was wrong with the fact that the leading actor name is CHA SEUNGWON not as what i've written on the previous post who is Jung Woo Sung! haiiyaaakkkkkkkkkkkk...
mianhae
..haha
HAHAHA...so, actually this is the actual man named as Jung Woo Sung who is acting in the sequel of Iris, ANTHENA!!
warghhhh
...should watch it as 2 of my fav korean actors are acting in there..hahaha i'm talking about Choi Si Won LOL.
anyhow, love the song and as usual T-ARA is daebak.
go T-ARA go!!!
K-POP fanatic fan,
SIZZLING SUZAI