Salam Ramadhan...
The following Dua may be recited at the time of breaking one's fast:
ALLAAHUMMA LAKA S'UMTU WA A'LAA RIZQIKA AFT'ARTU WA A'LAYKA TAWAWKKALTU
O my Allah, for Thee, I fast, and with the food Thou gives me I break the fast, and I rely on Thee
well, i guess you guys already knowledge that it is sunnah to fasten your iftar and delaying the sahor during the whole 30 days of fastening. this is the BEAUTY of Islam, it is modest, simple and easy towards the followers!
Breaking the fast before praying Salaat al-Maghrib:
The Prophet (sallallahu alaihi wa-sallam) used to break his fast before offering the (Maghrib) prayer [(saheeh) At-Tirmidhee]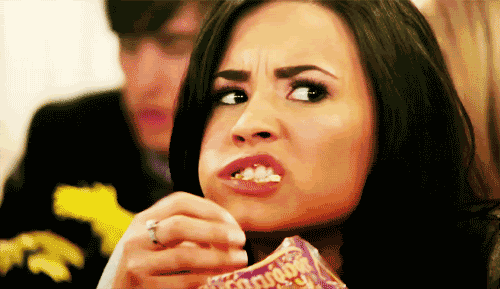 HAHAH..oh, girl don't break your fast like that!
tercokik engkau kang
..haha =D
neway, HAPPY FASTING and happy breaking your fast in another 1 hour and 1/2 in my place here!