HAHA..this post is categorizing under the 18SX as we've been discussing about this totally, extremely, abruptly H.O.T guy on the earth! Mr. Adam Levine... =)) huh...you know as in~
Okeyhh..actually, i've favored this song months ago and i'm still not over it yet coz i've been listen to it like everyday!
READ ON THIS POST
. huhu.....its like the vampire's supernatural that we've been talking about yesterday, this song had successfully compelled me. Oh, maybe because of the SEXIEST GUY here is in the song?! hehehhee..the answer would probably be Y.E.S!
anyhow, check the official MV here which will not making you moving like Jaggar but surely will make your nose bleeding like h**l....................Tooooiing! =P
Talking about ADAM LEVINE of Maroon 5 in here!
yup, another crush on the long list. LOVING this guy since the 'This Love' and love him more and more when the released of the 'She Will Be Loved' as he started to showing off his hotness with that OOpppsssssssssssssss...not that one! it was when he had that very short haircut in that MV...he was lookin sooooo cute n again n again. H.O.T. hahhaa....well, everybody knows that how much he sooo 'proud' to show off his skins in the other word n**e. omg, i don't understand you people~
whatever it is, Mr.Levine you are still looking extremely hot! hot! hot! hot! even without all the s*x scenes in the MV and even without all the n**e poses! hemmm...thank God there is no such of that scenes in this MV here but still WHERE IS YOUR SHIRT?? is it will incur the cost of the MV?? and the super tight skinny leggings is such......NO NO NO for you dear! but hey, c'mon Suzai, do you really annoyed by that?? or honestly you enjoyed it?? Oh Oh Oh Oh....i don't know, i'm super speechless~ ?!?
ok, enough of that skins!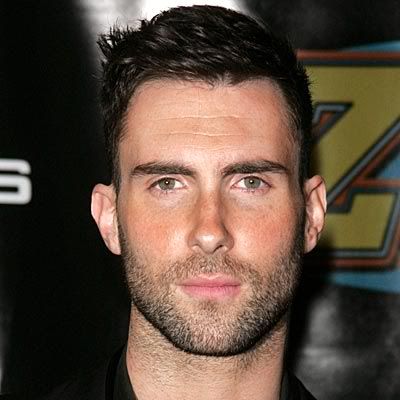 and sometimes even a HOTTEST guy can also be creepy..Euuwwww...
hahahhaa...anyhow, anywhere, anytime. ADAM LEVINE, you are still smoking hot, just don't take a pic when you are fully drunk and just DON'T SMILE LIKE THAT.....LOL~ haha.. =D
xoxo