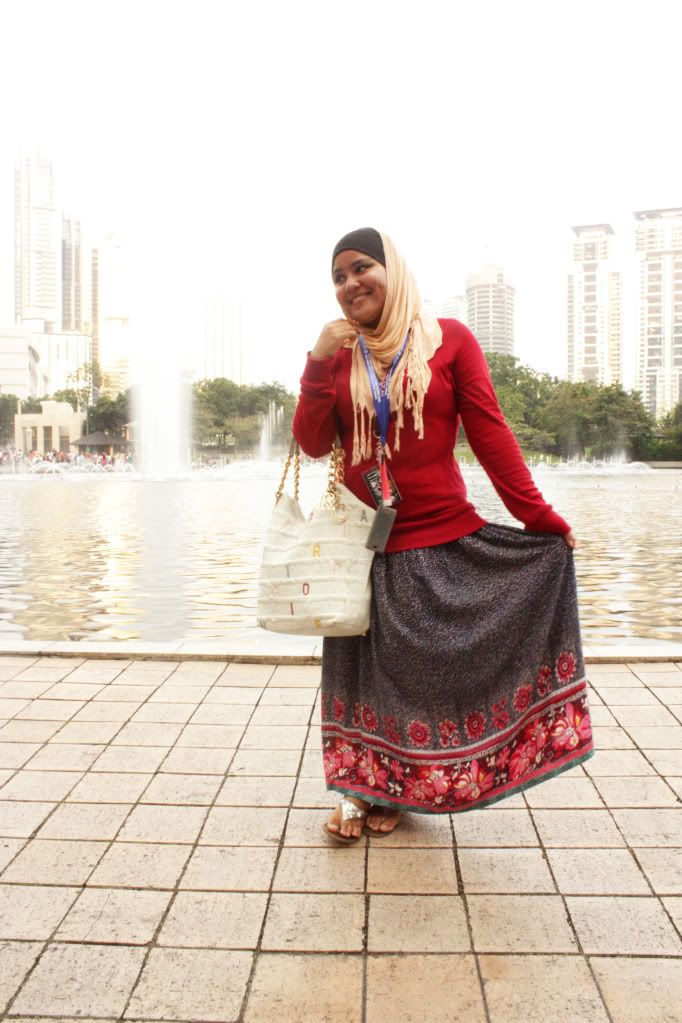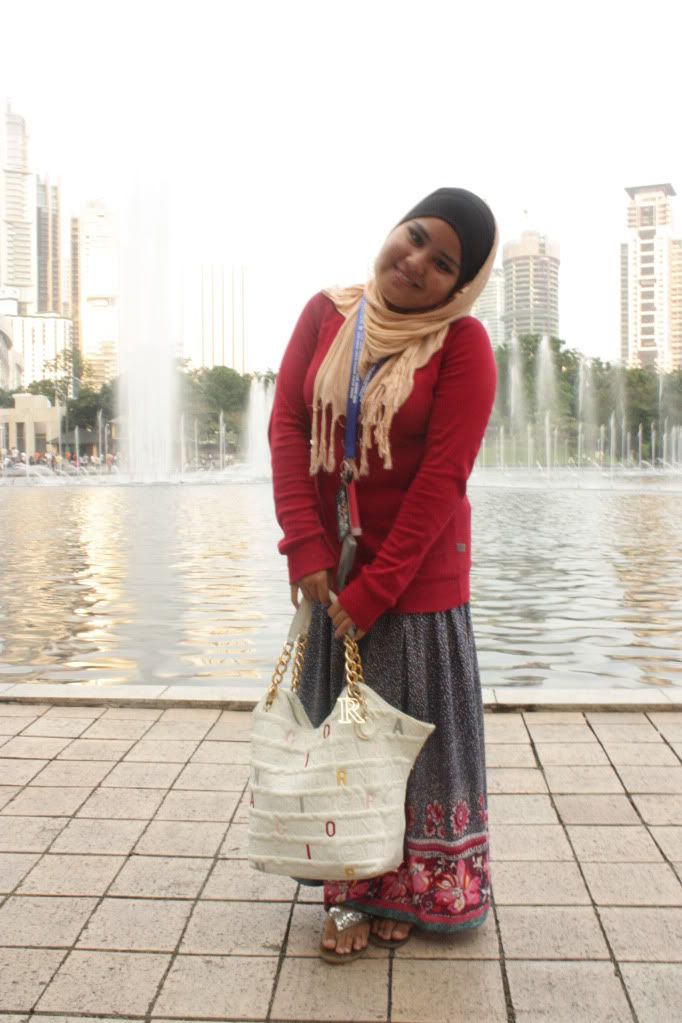 scarf : bazaar
top : unbranded tee
long maxi skirt : stole from my mom's old wardrobe
sandal : nose
bag : carlo rino (as usual =))
hehehe..its been a long time that i don't ramble about fashion..huh?!
Its not that i don't want to, but the deficiency is of course..i don't have time to dress up myself and snap a good quality photo of it BECAUSE of my pack examination schedule LOL. Guess what??
hhahhahhhahhaha..im so0o much happy now since i just finished my last paper this evening..
Alhamdulillah and now i just have to pray that all those papers will increase up my CGPA..amin..
ehh..did i said i wanna babble about fashion today..cehhh~
okeyhh..some of you might already saw this outfit in the previous post..YUP, this is the photo from the JYJ Showcase album and this is the full look of my outfit that day
(sorry for the long delay here..huh)
its nothing so0oo extravaganza here..as you can see it is a NORMAL CASUAL wear.
But the main thing is it is COMFY enough for me. Basically im looking for a simple wear for a concert where you wanna enjoy yourself there without worrying about your hurting feet in the 4-inch heels and sweating like a float under the shinning sun sharp on your head.
(NOTE that me and my friends have queued at the entrance for 2 hours and it is at 12pm-2pm!!!)
hahhahaa XD
yup, i gald that i don't wear heels, if not for sure i've already throw it on the 'RELA' at the entrance door because that day was so0o freaking hot and they still let us
'berjemur'
outside the stadium!!
memang giler KEJAM...
hehehhee..anyway guys..
thanks for reading yarr.. (^___^)